NordWest-Cup in Bad Zwischenahn
24.01.-27.01.2013
The tournament will be played in the "Wandelhalle" Bad Zwischenahns - a remarkable chess event! The announcement here.
More than 320 players made their way to Bad Zwischenahn, some 80 players in the challengers and more than 240 players in the open group.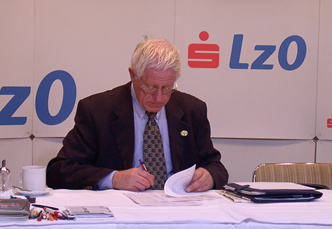 These players took part in every 13 editions of the NordWest-Cup: Alfons Gudat, Ernst Heinemann and Tobias Jugelt.
IA Johan Zwanepol is also chief arbiter since many years.
---
In 1999 the chess club Oldenburg made the 50th anniversary. A mixture of strong grandmasters and amateurs, a challengers tournament for players with maximum rating 1800.
---
vom Jahr 2010:
vom Jahr 2009: