Bilder-Gallery

Special offer in **** Hotel Sonnenbichl - 9 nights HB in a double room 812 € p.person!
Pictures from Sonnenbichl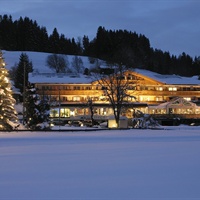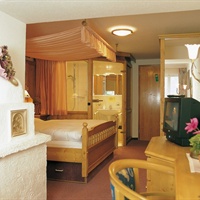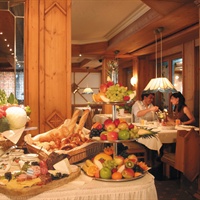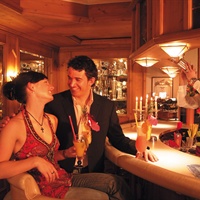 42.Alpenpokal
08.01.-16.01.2016
Just like last year Frank Fleischer was the winner also in 2015!
With a draw in round 3 and a loss in round 4 he started quite slowly, but then he won all the games and the tournament with a full point ahead! Place 2 and 3 were taken by Thomas Held and Dieter Hilbig with 6,5 points. Altogether 36 players were participating this time.
About 2014:
Frank Fleischer aus Ulm gewann den Alpenpokal 2014! Ebenfalls mit 7 Punkten kam Peter Diller aus Rothenburg auf den zweiten Platz.
Two known faces in this tournament: Wilfried Grönegress (left) had won it already in 1979! This time he came in seventh. Ludwig Maugg (right) has already won tree times, in 1990, 1998 and 2010!
As usual the participants had fun not only in chess, but also with other sports. Here are the winners of the so-called Eisstockschießen:
Chess and wintersports are a good combination. The landscape around the village Fischen in the alpes invites you to ski or extended walks in the morning. And the afternoons are good for chess!
The
Hotel Sonnenbichl
is an excellent 4-Stars Hotel with a Gault Millau decorated cuisine.
It was a close race in January 2012, Reinhard Wewers and John Schell were separated just by one Buchholz point. The three players from Holland playing the Alpenpokal for many years got the throphee for the first time. 33 players, mostly accompanied by their wives, had a good time with Eisstockschiessen (curling), walking tours and shopping in Oberstdorf.