Bilder-Gallery

Das Schachangebot im **** Hotel Sonnenbichl - 9 Nächte im Doppelzimmer mit Halbpension für 774 € p.Person!
Bilder vom Sonnenbichl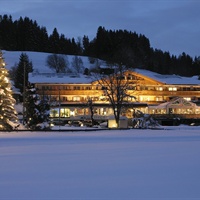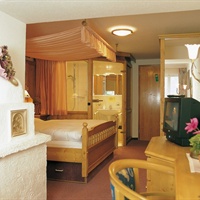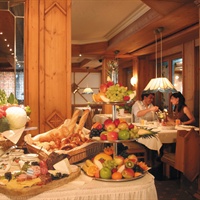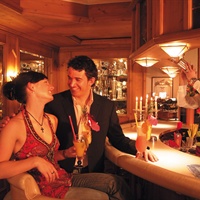 39.Alpenpokal
10.01.-18.01.2013
Chess and wintersports are a good combination, this landscape around the village Fischen in the alpes invites you to ski or extended walks in the morning. The afternoons are good for chess!
The Hotel Sonnenbichl is an excellent 4-Stars Hotel with a Gault Millau decorated cuisine.
It had been a close race in January 2012, Reinhard Wewers and John Schell were separated just by one Buchholz point. The three players from Holland playing the Alpenpokal for many years got the throphee for the first time. 33 players, mostly accompanied by girlfriends, have had a good time with Eisstockschiessen (curling), walking tours and shopping in Oberstdorf.